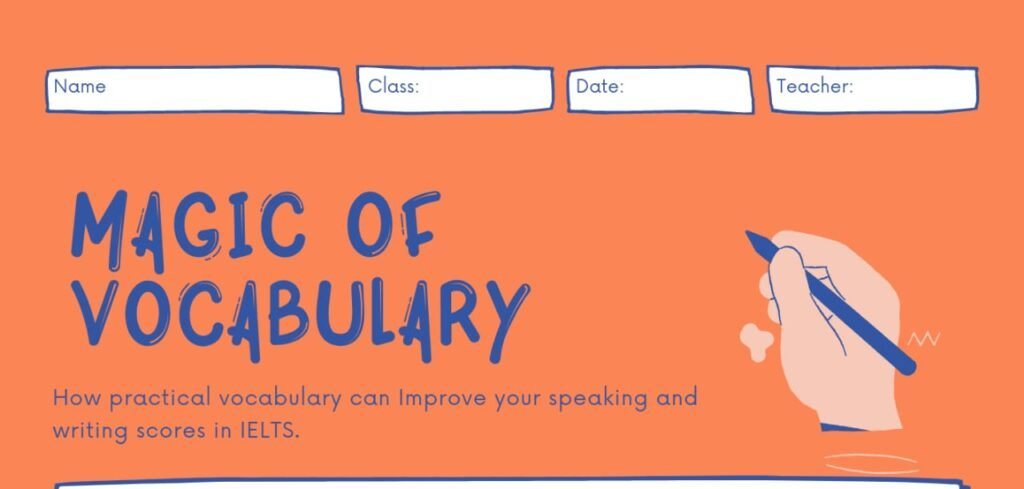 Who would understand the importance of better vocabulary in IELTS than someone who has already given the test? Vocabulary magic in IELTS can be witnessed in two modules specially Speaking and Writing. There are many students who gave their test and did not get the required scores. Some often complain that, they missed by just 0.5 bands or 1.0 bands in writing module.
But does this mean that you are required to be proficient with all the terms associated with a particular topic? No, you don't have to memorize all the words but certainly lexis to do well in IELTS test.
If you aim to do well in IELTS test you need not memorize all the words in the dictionary or know all the grammar rules. However, certainly a preliminary acquaintance to the same is suggested. Also, you must accept that since the time of preparation is limited, you must not try to over load with unwanted vocabulary. For example, in order to use high-sounding words, you memorize some and use them in situation that can hurt your scores. Thus words, whether high-sounding or not, must be used judiciously. At the end of the day, use the words in the right context. You should be aware of the meaning and the spelling of the word that you use in your writeup or speech.
THE ACTIVITY
Can you first start using basic vocabulary related to the subject provided? In fact, you can do so by reading sample essays on a regular basis, jotting down the most common vocabulary. You do not need to adapt all the words at once instead start by just memorizing 4 or 5 words. You must do this regularly, working on a fresh topic each day. Later, you can go back to the list that you have created at the end of the week. This will help you retain another 3 to 4 words from it.
Eventually, you would see the vocabulary magic in IELTS context. You would be more adaptable to use words and would not have to only depend on learnt vocabulary. With time, you should start replacing some of the common words with some uncommon words. As a result, you will have acquired a wide range of words that were uncommon to you.
Finally, words should not be used as mere fillers. Their role in a written text or a spoken context has to provide the reader or listener with their clear purpose.
Know what our trainers have to say about IELTS test here??
Know what our students have to say about us here Google | Facebook | Justdial | Sulekha