FRENCH GOVERNMENT SCHOLARSHIPS FOR INTERNATIONAL STUDENTS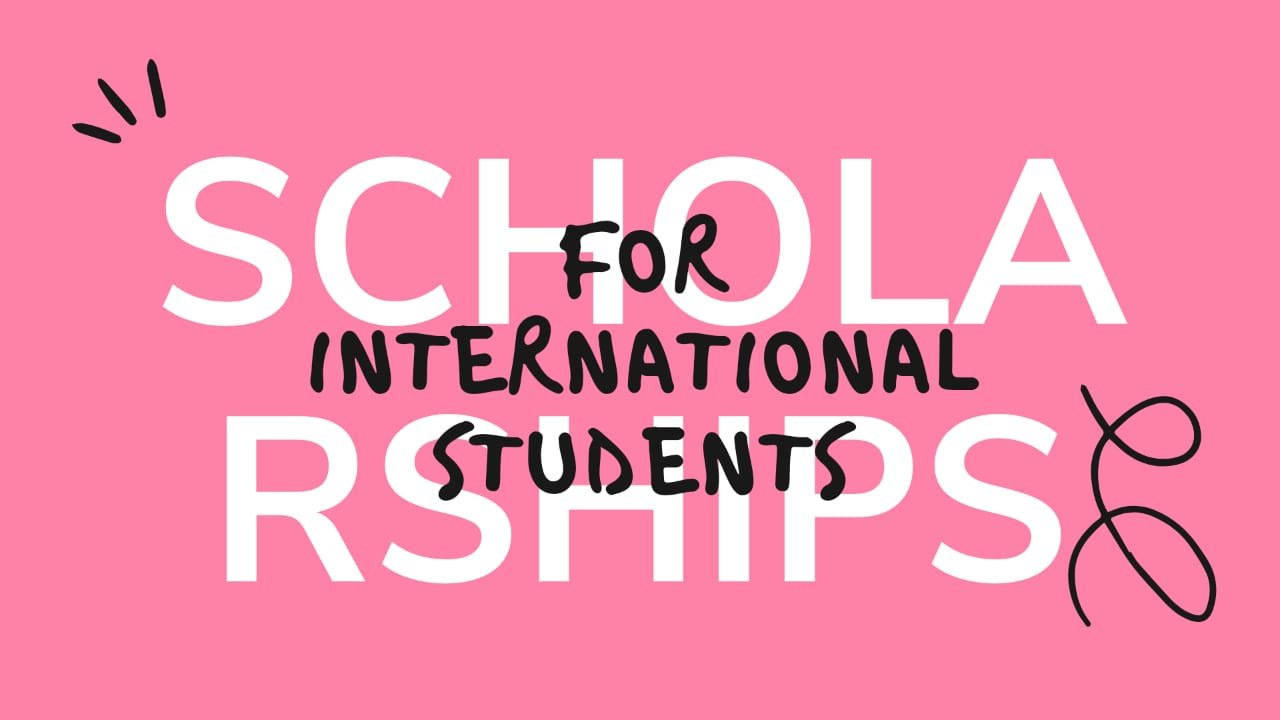 Nowadays, France is becoming a favorite destination for international students to pursue higher education in universities. Because of its high quality of education and they want success in their career paths.
Besides, the French government offers scholarship opportunities for international students to support their financial needs. This includes tuition fees, travel allowance, and living expenses during their educational period of time in the country. Click here to read more about studying higher education in France.
Scholarships for International Students
The French government offers three types of scholarship programs for international students:
Charpak scholarship program
Raman Charpak Fellowship
Eiffel Scholarship
Charpak Scholarship program and the Raman-Charpak fellowship are open to direct applications. Whereas, French institutions must apply for Eiffel Scholarship.
1. Charpak scholarships for international students
The Charpak scholarship program is provided by the Embassy of France in India. Three scholarship programs are categorized for Indian students who desire to pursue higher education in France. Thus, three scholarship programs are mentioned below:
Research Internship Programs: it is for students, who want to pursue an internship in a French Laboratory during the academics period of time. Specifically in the fields of Economics, Engineering, and Science background.
Exchange program: It is for students who desire to pursue exchange programs in various fields for a period of one to four months.
Master's Program: it is for those who desire to pursue 1 to 2 years master's levels in France.
Benefits for all three Charpak scholarship programs as an Indian student
Students visa fees waiver is approximately 16500 INR.
A monthly stipend depends on the duration and the amount of the program might be very.
Coverage of Medical Insurance is approximately 300 euros /year.
Students living expenses.
Selection procedure for Charpak Scholarship program
It is on the basis of your academic excellence. As well as the consistency and quality of the statement of purpose. CGPA/percentage cut-off and knowledge of French are not mandatory but will be an asset.
Eligibility Criteria of the Charpak scholarship programs:
The candidate should be an Indian national residing in India
S/he should not be more than 30 years old (maximum at the time of application)
S/he should be from an Indian institution that is tied up with a French institution. The applicant will pursue an exchange semester. Please note that it is mandatory.
a young professional employed in a company for a maximum of 3 years at the time of application
The candidate should have an admission/acceptance letter from a French laboratory where the research internship will be carried out.
Intake and Deadline for all three Charpak scholarship programs are mentioned below:
For the Charpak Research internship program
Application start date: Tuesday, 15th January
Application end date: Friday, 08th March – DEADLINE EXTENDED!!!
Results on the website: Week of 1st April
The Charpak Exchange program
Application start date: Friday, 01 March
Application end date: Wednesday, 15 May
Results on the website: Week of 29 May
For the Charpak Master's scholarship program
Application start date: Friday, 01 February
Application end date: Monday, 15 April
Results on the website: Week of 20 May
Here is the list of Indian students who been selected for scholarships for the year 2021.
2. Raman Charpak Fellowship 
The Indo-French Centre implemented Raman-Charpak Fellowship for Promotion of Advanced Research (IFCPAR/ CEFIPRA). Its main aim is to develop and strengthen Indo-French scientific cooperation through close collaboration between Indian and French laboratories.
It is a single-phase fellowship for Indian students who desire to do Ph.D. research at Indian or French research institutions.
Benefits of the Raman Charpak Fellowship
An Indian Research Scholar will get 40,000 Euros per year for daily living expenses.
An Indian Research Scholar will get one return ticket economy class at airfare between India and France.
Coverage's of health insurance where required.
Any administrative cost for Visa and Registration
Of his Fellowship may provide additional financial support up to 500 euro for participating in a Seminar/Workshop during their term of the fellowship and stay in their host countries; limited to registration fees, travel & accommodation charges.
Note: No support will be provided for the family members during the Fellowship period.
Selection Procedure for Raman Charpak Fellowships
The student is required to submit their research proposal and a portfolio. These are the main criteria for awarding the French scholarship.
Eligibility criteria for the Raman Charpak Scholarship
Students should be Indian citizens residing in India. And they must have registered for a Ph.D. program in a recognized Indian institution
The students should have a Master's degree in the fields of science, technology, or medicine from a recognized University.
Students should be under the age of 30 years at the time of the application.
Students should have pre-authorization or prior consent from his/her University to apply for a foreign fellowship program.
Duration of the Raman Scholarship Program
Intake and deadline for Raman-Charpak Fellowship
Launching of Applications:  April 
Application deadline:  May/June
Duration: 2-6 months
Result: End of August/September and starting date of fellowship will be October onwards
3. Eiffel Scholarships for International students
The Eiffel scholarship is offered by the Ministry of Europe and Foreign affairs. The main aim is to attract a foreign student who wants to pursue Diploma programs or Master's or Ph.D. Degree levels from French universities.
Benefits for Eiffel Scholarship
For postgraduate level studies, the student will get 1,181 Euros per month and it can be awarded until 12-36 months.
For the doctoral level of studies, students will get 1,400 Euros per month and it will be awarded only for 12 months.
It may give some additional support like return trips, national and local transport, health insurance, and cultural activities.
But this scholarship does not cover tuition fees.
Selection procedure for the Eiffel Scholarship program
The student should meet the requirement of the French higher education institutions. So that, s/he is eligible for this scholarship.
Eligibility criteria for the Eiffel Scholarship Program
Non-French nationality students are eligible.
The students should be under the age of 30 years for master's level and 35 years for the Ph.D. level at the time of the application.
This program is only for students pursuing Master's or Ph.D. levels of degree
Duration of Scholarship Program
For Postgraduate: 12-36 Months
For doctorate: 12 months
Intake and deadline of the Eiffel Scholarship Program
Applications Launch Date: 16 October
Application deadline: 12 January
Results: week of 26 March
Here are some more scholarships for Indian students that could be extremely useful.
You could also see some of our reviews in Google | Facebook | Justdial | Sulekha
As a rule, however, here, hence, namely, thus, next, firstly, secondly, thirdly, not only, but also, therefore, moreover, furthermore, otherwise, in conclusion, conversely, coupled with, above all, chiefly, finally, after all, also, for instance, for example, such as. lastly.