Statement Of Purpose/Letter Of Motivation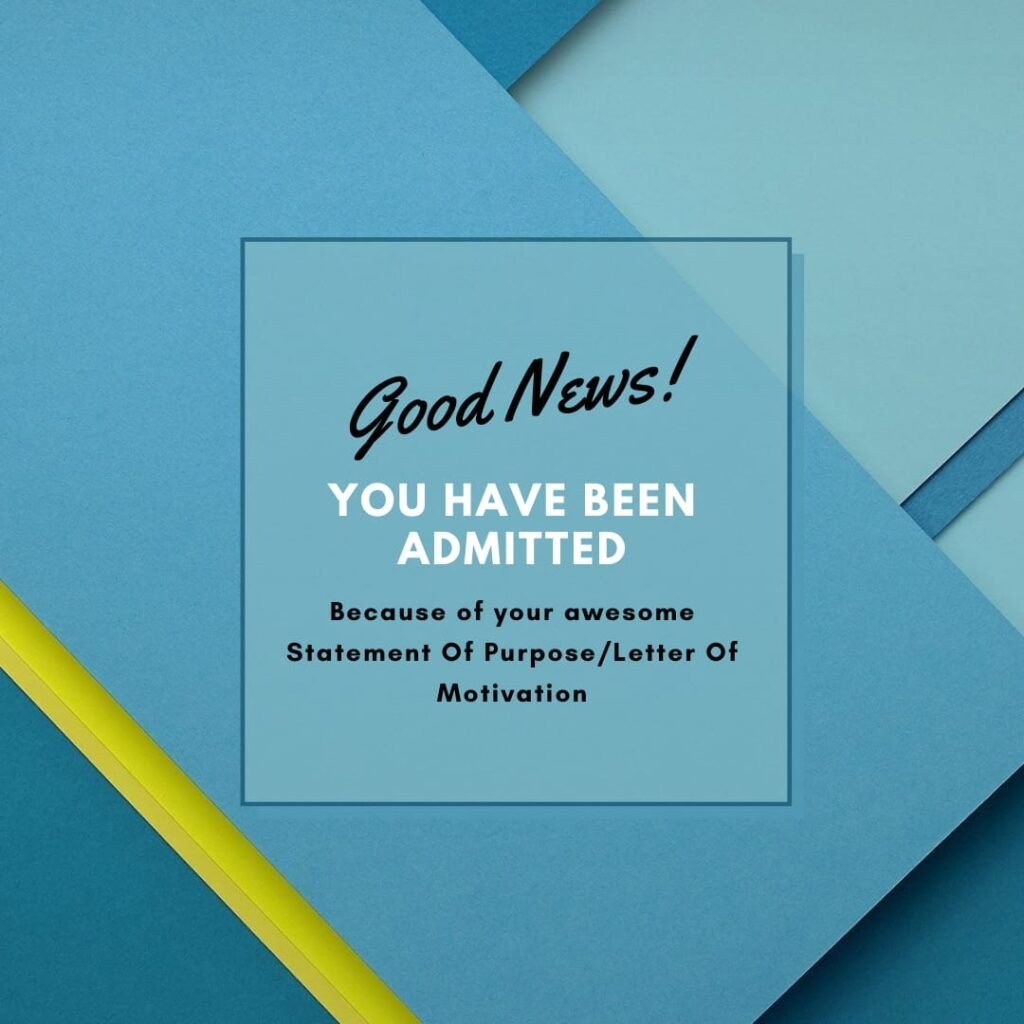 HOW TO MAKE YOUR LETTER OF MOTIVATION STAND OUT?
Can you believe how important can Letter Of Motivation be in your application process? 
Statement Of Purpose' role in application process
With the advent of humongous competition in admissions process. Your statement of purpose has never played this significant role. Besides, these standardized test scores and GPAs, a letter of intent/statement of purpose plays such a prominent role that it truly sets your application apart from all those applications submitted by the millions of applicants you would be competing with.
Even zenith scores and best grades are not sufficient to corroborate you admission at the most elite universities. One reason for this could be the ordinary applicant is remarkably more deserving today than he was before. With so many qualified candidates emulating for a limited number of spots. Admissions authority has flipped to other components of the application to make arduous decisions about who to accept or reject.
Personal statement demonstrate the admissions committees at school/ university that you are not just a troupe of grades and scores. Therefore, don't miss this opportunity to make your application count.
This is most compelling element of your application.
Why should you contact us?
Regardless of what schools/colleges/ universities you are heading to, the admissions' essay plays a crucial role of your application package. We have exceptional writers/editors to assist you craft an essay for you that will steal the show.
Many candidates will perhaps have the feeling that "I need trustworthy services in order to pen my Statement of purpose and get an offer from a dream university." With our experienced wordsmiths, you will always get supreme services. As far as we are aware of the time frame, we being time conscious shall make sure you obtain our services well before deadline. For the most authentic services at a fair and affordable price contact us through our support system via email, chat or a phone call now.
WE OFFER FREE STATEMENT OF PURPOSE SAMPLES, TIPS, RESOURCES AND WRITING SERVICES IN INDIA
You could find some useful REVIEWS on GOOGLE | FACEBOOK | JUST DIAL | SULEKHA  before you make an informed decision.
If you wish to avail our services contact us today!