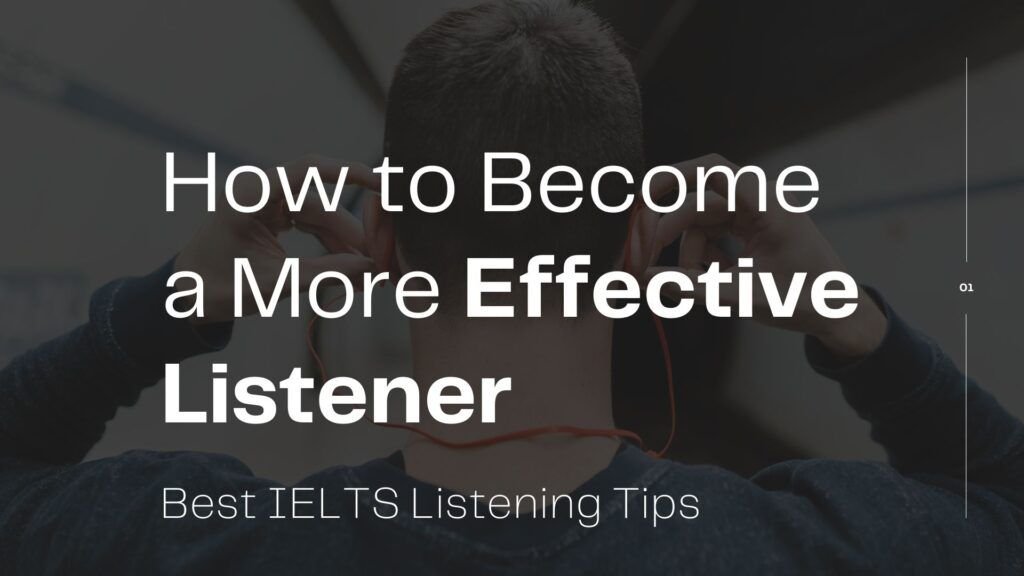 IELTS, the most common among the mandatory English proficiency test requires the candidate to prove his or her listening skills. But, there's a twist! The test takers are bound by time and have to follow a structured approach in the Listening Module. Read till the end to know how can you improve IELTS listening skills.
The Listening test estimates if you are capable of understanding different accents of English spoken around the globe. Also, about how you analyze the information put forth by the speaker, and respond to the various question types.
The test lasts for 30 to 35 minutes. You are provided headphones for this particular section. Since the Listening test is considered a soft module, it is the first test of the day. You must make sure that the headphones provided are functioning well and assess the volume before the test.
Million Dollar Tips to improve IELTS listening skills

The test commences with an overview of the test. The Listening Module consists of 4 sections with 10 questions each (40 questions in total). You would be listening to an audio clip containing either dialogue or a lecture/monologue. The basic task is to connect the information in the question with the message conveyed by the speaker in the audio clip. Seems easy but requires diligent practice and knowledge.
The topics provided via the dialogues or the lecture are generic but need some preparation to do well. The subjects can vary from politics, education, sports to real estate. Thus, it becomes imperative to have a certain amount of know-how concerning the different domains in advance.
Reading newspapers every day.
watching news channels /documentaries.
listening to different people from different parts of the world speak in English.
Listening to podcasts will aid you to improve your listening and analytical skills to correlate with audio scripts better.
As mentioned earlier, there are different types of questions that are put forward in the respective sections. We shall discuss them in the upcoming blogs. Also, how we at Reknown Edu Services® help our students prepare to get a perfect band score.
So Happy Listening!!!
Check out our REVIEWS on GOOGLE | FACEBOOK | JUST DIAL | SULEKHA