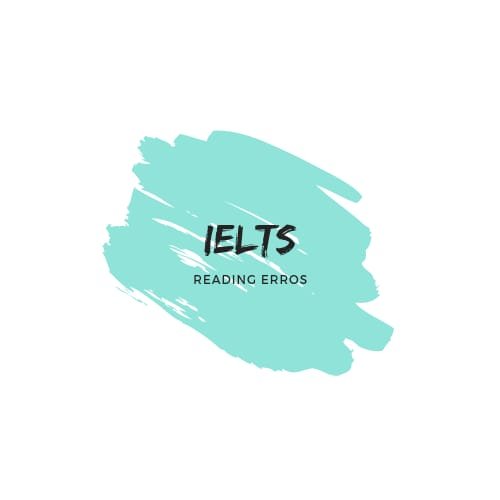 The International English Language Testing System (IELTS) Reading module provides you an opportunity to fully evolve your analytical skills. We have already explained the pattern of the Reading module here. The various question types and the related skills / strategies on how to tackle them, and the module as a whole. Let us now focus on most common IELTS reading errors you would end up making and how to rectify them.
Common Reading Errors:
First error
The first error is not following the right techniques of skimming and scanning through the lines. Skimming means to focus on maximum four to five words a line. But a lot of students end up jumping or skipping the lines in the middle. Please note that all lines are important and contain valuable information about the question asked. Thus, the test taker must skim each line, and never skip an important information and result as an error.
Second error
The second error a candidate makes is when s/he has not read the instructions carefully. Candidate must patiently go through the instructions provided for a particular set of questions. This would make it easy for them to filter out the non-essential details and pay attention to important information. Be careful while reading through the question statement: identify key information; replace unfamiliar word with synonyms for better understanding. you can mentally assume a response and validate it by the writer's idea in the passage before finalizing an answer.
Third error
The third common error is due to poor time management. This is really crucial and can make or break the effort put in by the test taker. One must realize that there is only one hour in which s/he must complete all forty questions. Each question carries one score, thus non of the questions must be left unanswered. Out of 40 questions nearly half of them can be answered within 30 seconds each. And, about 12-15 questions may require over a minute to answer. Rest of the questions may require over 1.5 – 2 mins. Candidates must use rest of the time to verify and validate every answer.
Last error
The last, but the most uncommon error is spelling mistakes. These are not common since all the answers in IELTS Reading module are provided inside the text.Thus, it would be sheer carelessness if the candidate ends up making such an avoidable error.
Follow all the above mentioned strategies to overcome IELTS reading errors
At Reknown Edu Services® a student is trained effectively. First by introducing him or her to the basic concept of reading comprehension. Next, the structure of reading module, its outline function. Last, the skills and strategies to answer all the different types of questions. We make the class room environment more lively, by actively discussing rather than just a one way lecture. The students are encouraged to raise doubts, defend their responses. The trainers always wish their students to become independent thinkers. Who, analyze and judge a situation as accurately as possible with more practice and learning.
Wish to see our success stories on our wall of fame? See GOOGLE | FACEBOOK | JUST DIAL | SULEKHA 
Contact us today to enroll for our new batches.