IELTS COACHING IN RAJAJINAGAR
ARE YOU SEARCHING FOR THE BEST IELTS COACHING IN RAJAJINAGAR (BANGALORE) ?
Of course if you reside in and around this locality you would search on google – best IELTS coaching in Rajajinagar. When you search, you find a list of institutes that offer IELTS coaching. And, you are more confused which academy to trust and which one not to. undoubtedly, you would like to see reviews online, talk to friends and then decide. However, if you are here and yet to decide read this article till the end. Certainly, you would make up your mind in the right way.
Let's just have a sneak peak on how individuals without any assistance deal with IELTS prep. But do they achieve their desired results? Is it really possible to do so without any external aid?
HOW CANDIDATES PREPARE FOR THE TEST THEMSELVES:-
There are many individuals who wish to accomplish the required scores by preparing for the IELTS Test on their own. Thus, they draw up a road map to study by themselves using the different resources mentioned below: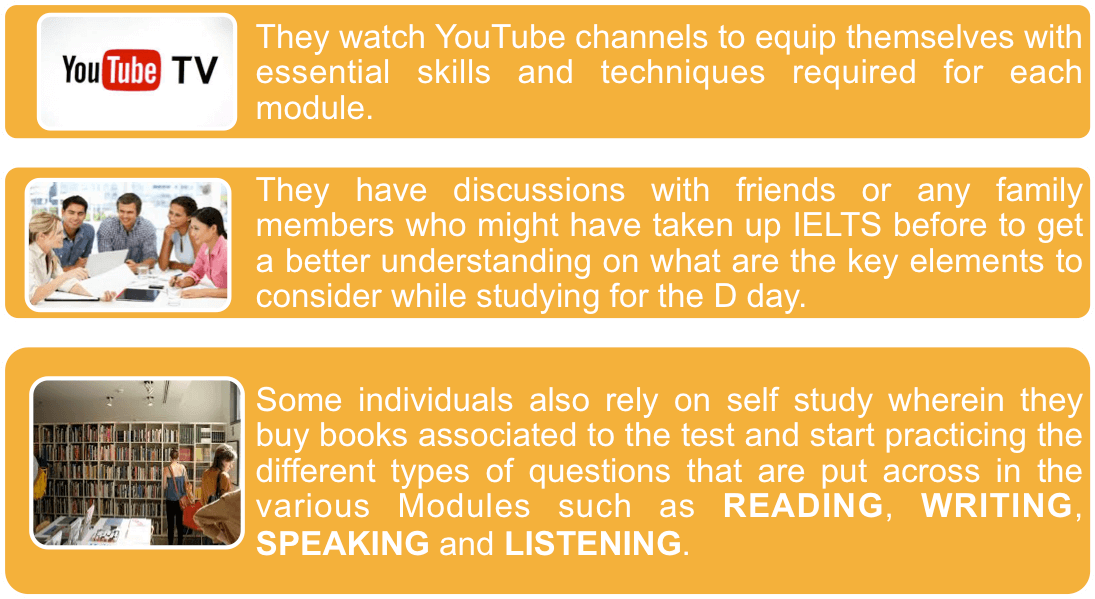 But unfortunately the information gained from these sources would always fulfill half of the objective of the test taker. In fact, the candidate wouldn't be able to get how to resolve the issues that really make a difference. They might get an overview of what all needs to be done, but it would only be a drop in the bucket. They would still require knowledge to enhance both their Skill Sets and Band Score in the IELTS Test.
Thus, it is always advisable to seek professional help. At best IELTS Coaching Centre REKNOWN EDU SERVICES, in Rajajinagar, Bangalore, provide students the best learning environment. That not only prepares students for the test but also develops their personality in a wholesome manner.
The explanation provided for each module. Furthermore, the practice sessions conducted for the same hones the student's analytical skills. Also, it creates a new direction in which a student thinks, texts or subjects that s/he would be facing in the IELTS Test. The training methodology includes:
An insight into the module
The types of questions that the candidates would be receiving
An in-depth discussion on how to solve the questions that they find difficult.
A STUDENT'S FIRST HAND EXPERIENCE AT OUR INSTITUTE:-
Out of the many students who came to our Institute at Rajajinagar, Bangalore seeking assistance for IELTS. one student who proved that anything can be achieved through hard work, dedication  and with the right training is Joy. He had searched for IELTS Coaching in Rajajinagar and was directed to our training centre. He took our free demo class and joined with enthusiasm.
The first module that was taken up for him was Reading. He was an intelligent individual but lacked in vocabulary. His way of analyzing situations was not that deep. Thus, from the initial parenthesis, the trainer set him in a category of a 6.5.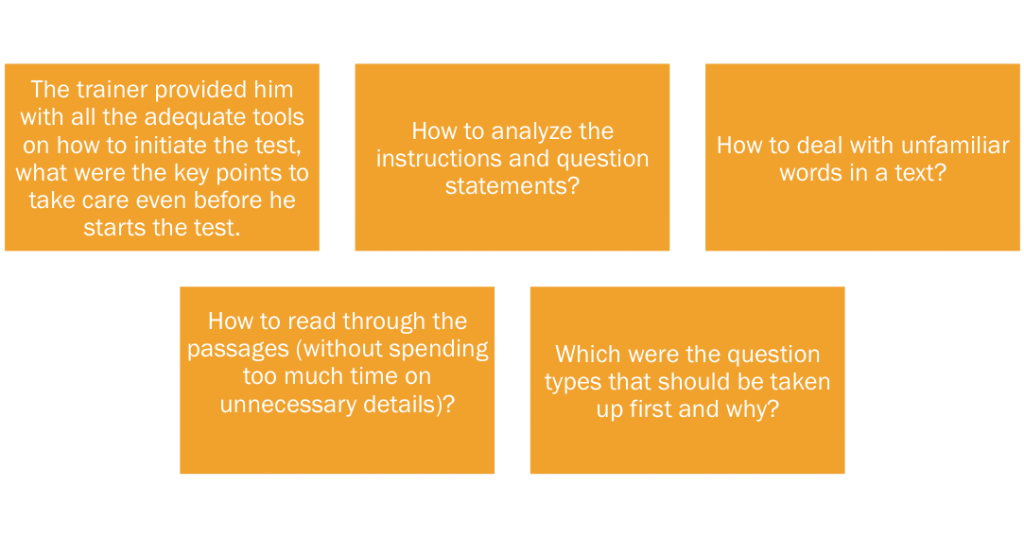 The trainer also advised Joy on how to utilize his time effectively and build upon his vocabulary. This gave a proper direction on which Joy started preparing for the Modules. And with every practice there was a mass improvement in the way he dealt with those modules. We are proud to state that by promptly following the trainer's advice and working hard towards his goals he was able to finally gain a Band 8 in his Reading Module.
As it is rightly said, "The best way of imbibing the knowledge imparted is by experiencing it and utilizing the same in a real-time environment". So don't just gain know-how, understand the basic fundamentals behind them and put it into practice.