Higher Education in USA
The United States of America has now become the most aspired country for international students all around the globe. But, one may well dwell upon the question that why US, with all the other options that we have. The answer is quite simple USA has around 4900 accredited universities. The lifestyle, the quality of education and the overall experience in the country is unparalleled. Therefore, higher education in USA is indispensable for Indian Students.
Students who aspire to gain employment after completing their higher studies from a foreign university can be certain of getting one. They can get the job of their dreams with a decent remuneration too. Although, individuals are not given the chance to opt for permanent residency immediately after the completion of their course.
US have always been at the forefront of innovation and development. Whether it's in the field of business or in the field of science and technology, it has always been numero uno in the respective fields.
An individual who aspires to study abroad, but does not have the adequate funding despite impeccable academic records. He can surely count on US Universities which provide scholarships and financial aid to international students.
US ACADEMIC SYSTEM
The length of pre-schooling in the US is about 2 to 3 years. Then, the students start with their elementary education i.e. from kindergarten to 6th grade, which takes 6 years in general. Once a juvenile completes his or her elementary studies, they are put into middle school from 7th grade to 9th grade, which is for 3 years on the whole. Then on, they start their high school from 10th grade till 12th, for duration of 2 years, after which they start with their undergraduate courses of 4 years and then move on to complete their graduation.
APPLYING TO USA UNIVERSITIES FOR YOUR HIGHER EDUCATION
Most of the Universities in US prefer their candidates to submit their application online. You would have to fulfill some pre requisite criteria, based on the course that you are opting for. You must provide essential credentials  such as your statement of purpose, CV, 3 letter of recommendations, transcripts or a degree certificate, 10th certificate, 12 marks card plus additional certificates. Other documents are requested like a Bank statement, Affidavit of Support, 1 passport size Photograph, IELTS/TOEFL score card, Passport 1st & last page, Experience letter (If applicable).
STAYING IN US WHILE PURSUING YOUR HIGHER EDUCATION IN USA
1. The expense that one incurs while his or her stay in us is quite marginal. An individual coming from a foreign country can choose out of the 3 available options: On campus residency, off campus residency or a home stay (which means to live with a local family). Cost ranges between USD 7,000 and 10,000 a year.
2. International Students can acquire part time jobs as they are studying. This helps them to take care of their personal as well as academic costs as well. They may opt for a job on or off campus. Individuals having a F1, J1 visa can work while attending their classes at the university. But students who hold a M1 visa are not permitted to work at all and cannot change their visa status.
An international student is allowed to work 20 hours a week and full-time (40 hours) on weekends or any other offs. The jobs include, working in the library of the university, role as a help desk support in the university cafeteria. Those with F1 visa cannot start working on campus, more than a month before the first day of classes.
If a student wants to earn some money by doing a job off-campus, they would have to abide by the rules set for international students. To work Off-campus students have to enroll for US citizenship and Immigration Service (USCIS). The working hours should not exceed more than 20 hours a week.
US STUDENT VISAS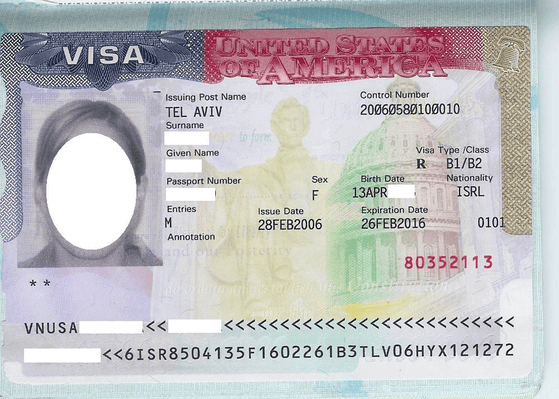 International students seeking higher education in USA are issued with 3 types of visas as discussed below:
F1 Visa – is given to students who want to do a full time academic course in US. And would have to complete their studies within the date that is mentioned on their I20 Certificate. Students having F1 status are given a 60 days extension, they can either join a new academic course or employment. To stay back and work in a US organization would require the employer to sponsor their employees for an H-1B non-immigrant visa.
J1 Visa – is an Exchange Visitor Visa, given to international students who come to a university on an exchange program. Also includes summer employment, some programs etc. For J1 students, the time period is shown on #3 of the DS-2019. Students having J1 status are given an extension of 30 days, to join another course or find a suitable employment. They must apply for an Academic training (AT) and cannot work until they receive the new DS-2019 and written consent from OIE.
HOW TO APPLY FOR A US STUDENT VISA
While making a payment for the visa, one would have to create a profile on https://cgifederal.secure.force.com/?language=English&country=India.
The fee charged for the whole visa process is $160 with an additional service fee of $200. Please refer to the link given below to find DS 160 forms:
https://ceac.state.gov/GenNIV/Default.aspx
LIST OF DOCUMENTS REQUIRED FOR VISA INTERVIEW
Valid Passport
DS 160 confirmation page
Visa appointment Confirmation letter
SEVIS receipt
I-20
Academic certificates 10th, 12th, Bachelors, Masters or whichever is applicable
Score reports like GRE, GMAT, TOEFL, SAT, IELTS
Work experience letter (If applicable)
Sponsor's Affidavit of support
Student Affidavit of Support
6 Months Bank statements of sponsor
Balance Confirmation certificate from Bank
Income proof validated from CA
Property valuation certificate.
Visa offices in India are: New Delhi, Chennai, Hyderabad, Kolkata, Mumbai, Bangalore (Virtual Consulate).
Links : Profile evaluation for MS in USA (Version 1) , Shortlisting universities for MS in USA ( Version 2)
Questions to Prepare for the F1 Visa Interview
Here is the list of 65 Questions to Prepare for the F1 Visa Interview
WE OFFER CONSULTANCY SERVICES TO ASPIRANTS WHO WANT TO DO HIGHER EDUCATION IN USA