Higher Education in Singapore
Higher Education in Singapore
How would it feel like to study in a country where 1 out of 20 people is a multimillionaire? Sounds fascinating indeed! Singapore is the land of opportunities, and an individual can fulfill all the dreams that he or she had ever seen. Its a land where business, science and technology are flourishing like never before. Thus a person who wishes to succeed in life, Singapore is the place to be.
Singapore is a country which gives a lot of importance to education. Thus, the government has made all facilities available even for students who come and join its universities from foreign lands. It has now gained popularity as a "Global Schoolhouse" – The studies are unique and based on new techniques and innovations. There are 64 universities in Singapore. These are famous for their curriculum and quality of education that they render to their students.
PRIMARY EDUCATION IN SINGAPORE
A child starts his or her pre school from the age of 3. They then move on to their primary education from their 1st standard till they reach their 6th grade, after which they begin their secondary studies from 7th grade till 10th grade. Overall, the total number of years that a child puts in from his or her primary school to secondary school is about 9 years in total. After the juveniles complete their secondary studies, they proceed to complete their 11th and 12th grade.
After the completion of these last two years at school, students go ahead and enroll themselves into undergraduate courses in universities.
APPLYING TO THE UNIVERSITIES IN SINGAPORE
Candidates should either submit their applications online or offline, which depends on what the university requirements are. There are some documents that a candidate would have to send to the universities, which are – 
Resume
SOP(Statement of Purpose)
Letter of  Recommendations
Transcripts/CMM/Degree certificate
12th Certificate
10th certificate
IELTS/TOEFL score card
Bank statement
Affidavit of Support
1 passport size Photograph
Passport 1st & last page Copy
Experience letter (If applicable)
LIFE IN SINGAPORE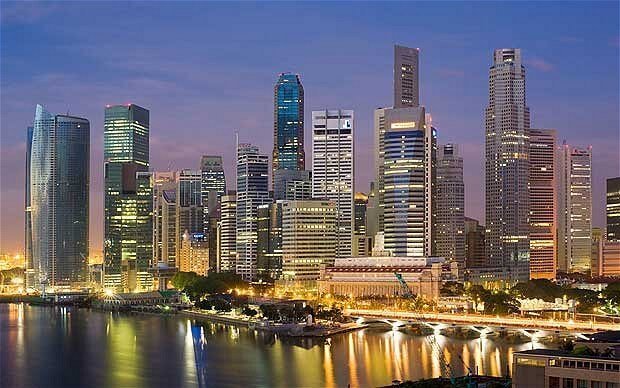 The expenses that an individual might incur during their stay in the country would be about $9000 to $16000 per year.
International students can opt for part time jobs up to 16 hours per week while enrolled at a university. Plus, they can work full time during vacations as the government has exempted them from applying for a work permit.
STUDENT VISAS
Candidates who wish to apply for a visa are given a permit as per the academic duration of the program that they have applied for. They would have to submit various documents, which are
2 copies of form 16 V103, form V39S and form V39Q. (first set of forms must be original. second set may be photocopies)
2 recent passport sized photographs (color/black & white)
The original and a photo copy of the applicant's official birth certificate
A photocopy of the applicant's travel document pages showing his/her full particulars and travel document date of expiry if he/she is not in Singapore
The local sponsor's identity card
An original copy of a letter of acceptance from the school addressed to the ICA, issued not more than 1 month from the date of submitting the application for a student visa.
Delhi
is the only city in India which issues visas for Singapore.
APPLYING FOR HIGHER EDUCATION IN SINGAPORE? CONTACT US NOW!