Higher Education in France
Higher Education In France
International students are now finding France, the most preferred location to pursue their higher studies. in fact, It has always been considered as a country filled with innovators and creative minds. It has an extravagant past and is known for its art and culture throughout the globe. Especially, France is known for its scenic beauty and natural environment. Thus, students from all across the globe wish to enjoy higher education in France.
There have been many scholars, such as, René Descartes, Claude Monet and Jean-Paul Sartre. They have made a name for themselves in the fields of art, literature, music, science and technology, and medicine. Hence, France has been the major hub of intellectual minds. France has 49 noble laureates, which is a proof of the importance given to an individual's talent and passion.
HIGHER EDUCATION IN FRANCE AND ITS STANDARDS
As a rule, France follows its traditional model of education which gives it an edge upon its counterparts globally. Apparently, French universities are highly reputed across the world and are known for their different streaks in teaching methodology. Universities like "Ecole Normale Supérieure Paris" and "Ecole Polytechnique ParisTech" have gained reputation of Europe's and the world's best institutions.
FEES AND FINANCIAL SUPPORT
The cost of education for an international student is quite cheap as compared to other countries. The tuition fee for one of France's most prestigious university is about US $1,000 per year(which is the same for domestic students as well). Generally, annual tuition fee at public universities are US$321 for master's courses and US$488 for doctoral programs. Most universities tend to replace this by including various administrative charges, but the institutions in France are very reasonable. Though, private institutions and the highly aggressive grandes écoles do cost more – up to €10,000 (US$13,000) per year.
International students are given a wide range of scholarships by the French universities. These scholarships are allotted by the French ministry of Higher education and research for students from around the globe with excellent academic records. There are various schemes which students can learn from their respective universities. For Instance, EU's Erasmus and Erasmus Mundus programs that alters with every degree or subject opted for.
REQUIRE A STUDY VISA FOR YOUR HIGHER EDUCATION IN FRANCE?
Any individual from the following countries do not need any visa or permit to pursue higher education in France:
Denmark
Spain
Greece
Austria
Belgium
Malta
Romania
Bulgaria
Iceland
Liechtenstein
Norway
Luxembourg
Netherlands
Portugal
United Kingdom
Sweden
Cyprus
Hungary
Finland
Ireland
Italy
San Marino
The Vatican City.
Students who belong to other countries than the ones mentioned above need to have a visa to come inside France. It is mandatory that they procure travel and health insurance that is valid during their stay. For example, in case of a student is hospitalized, he or she can definitely benefit if s/he is duly insured. The most common insurance offered to individuals pursuing their higher studies in France is SMENO "incoming cover".
WHAT TYPE OF STUDENT VISA DO YOU NEED fOR YOUR HIGHER EDUCATION IN FRANCE?
There are different categories of visas issued to students. They are largely based on their requirements and the duration for which they will be staying in France. They are as follows:
"Temporary long stay" visa:
These visas are issued to students who are going to study in France for 3 to 6 months. They are not expected to seek a residence card after the expiry of Visa. This type of visa cannot be renewed or changed to a longer duration.
"Short stay" visa:
This permits any foreign student in France for a maximum of 3 months of stay. They do not have to apply for a residence card as their stay cannot be renewed or upgraded to a long term visa.
"Student-examination" visa:
This is granted to students who participate in an entrance exam for their admission into French educational institutions. The maximum number of days that an individual can be granted is 90 days. Then the student can get transformed into a long stay visa. Only if, s/he is successful in getting an admit into one of the universities. S/he does not have to go back to her/his resident country and apply for a resident card from there.
"Long stay" visa: 
This is issued for students who have to stay for a longer duration; more than 6 months. In the first place, on arrival they must apply for a residence card. Normally, it would be valid for a year. Thereafter, It can be renewed at the prefecture, closest to the student's place of residence.
HOW CAN A STUDENT APPLY FOR THESE VISAS?
French Embassies and Consulates deliver the visa to the students address. For the most part, the application can be via Campus France website while filing preliminary enrollment application request. Any individual can seek a visa in the French consulates or embassies that are located in their country. Consequently, French Government have made it easier for people who do not have access to such offices by accepting online application.
If the students belong to any one of the countries mentioned below, they must first generate a dossier online on campus. Later, they should take all their documents with the dossier reference to the French consulate or embassy in their country.
Mexico
Czech Republic
Russia
Senegal
Syria
Taiwan
Tunisia
Gabon
Guinea
India
Lebanon
Madagascar
Canada
China
Colombia
Congo Brazzaville
Korea
United States
Morocco
Mauritius
Algeria
Benin
Brazil
Cameroon
Mali
Turkey
Vietnam
HOW EARLY SHOULD A STUDENT APPLY FOR HIS OR HER VISA?
International student, who has already gained an admit into the French universities should apply at the earliest. As a matter of fact, it would be best if they do so 2 to 3 months in advance.
DETAILS OF FRENCH EMBASSIES OR CONSULATES IN INDIA:
French Embassy in New Delhi, India:
Embassy of France in New Delhi, India,
2/50-E Shantipath Chanakyapuri, New Delhi 110 021
CITY: New Delhi
PHONE: [91] (11) 2419 6100
FAX: [91] (11) 2419 6169
WEBSITE: http://www.france-in-india.org          
EMAIL: webmaster@france-in-india.org
_______________________________________________________________________________________________________
LIST OF UNIVERSITIES WITH ENGLISH TAUGHT PROGRAMS FOR YOUR HIGHER EDUCATION IN FRANCE: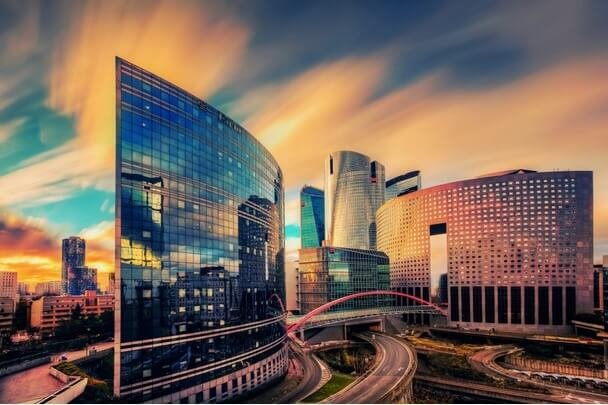 Groupe ESC Troyes – INBA, International School of Management
http://www.inba-international.com/
Tuition fees: 5480 € per year
IDCE – Institute for the Development of Consulting and of Enterprise – Angers
http://www.idce.com/

Tuition fees: 3320€ per year
IUM, International University of Monaco, Monte Carlo, 
http://www.monaco.edu/
Tuition fees: 15.750€ per year
Institut Paul Bocuse and IAE de Lyon Université Jean Moulin Lyon 3
http://www.institutpaulbocuse.com/
Tuition fees: 9800€ per year
Université de Cergy-Pontoise (western end of RER A)
Tuition fees: L1: 1500€, L2 and 3: 400€ per year
IPAG Business School – Paris and Nice
http://www.ipag.fr/en/home.html

Tuition fees: 6000€ per year.
ISG (Institut Supérieur de Gestion Paris)

www.isg.fr (BBA program)
Fees: 6000€ per year
INSEEC – Paris Business College
http://www.parisbusinesscollege.com/paris-business-college.cfm

Tuition fees: 6500€ per year.
Paris Graduate School of Management – Group ESG
www.pgsm-psb.com/paris-school-business-bba-mba-dba.html
Tuition fees: Pre BBA: 550 €, Level 100: 6200€, level 200: 6700€, level 300: 6700€ per year
Euromed Management – Marseille
http://www.euromed-management.com/

Tuition fees: 7300€ per year
Grenoble Ecole de Management (Grenoble Graduate School of Business)
http://www.grenoble-em.com/, http://www.ggsb.com/
Tuition fees: 7400€ per year
Groupe ESC Rouen
http://www.groupe-esc-rouen.fr/

Tuition fees: 6250€ per year
ESC Toulouse / Toulouse Business School
http://www.esc-toulouse.fr/

Tuition fees: EU citizens: 6300€, Non-EU citizens: 8000€ per year
WE OFFER CONSULTANCY SERVICES TO ASPIRANTS WHO WANT TO PURSUE HIGHER EDUCATION IN FRANCE